WELCOME

Indigenous Peoples and their Nations
in relation to the goals of the United Nations'
International Decade of the World's Indigenous Peoples (1995-2004)
United Nations International Decade for Human Rights Education (1995-2004)
Second United Nations International Decade
of the World's Indigenous Peoples (2005-2014)

A Decade for Action and Dignity

Dialogue Between Nations is an interactive global communications network and an educational forum contributing, through global dialogue, towards the solutions of current issues directly affecting the identity, self-determination and presence of Indigenous Peoples in the modern world. Underlying this unique initiative, is the human tragedy of silent genocide.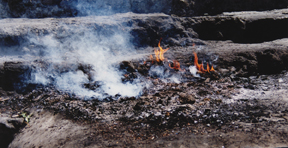 Ceremonial offerings of copal on the steps of Santo Tomás Church
Chichicastenango, Guatemala



Through the use of innovative communications technologies in support of genuine and transparent dialogue, Dialogue Between Nations offers a complementary resource for sharing knowledge about existing human rights instruments, international actors, their communities and organizations for the purpose of increasing awareness of International Law and the rights of Indigenous Peoples.

Dialogue Between Nations is a storyboard of possibilities. The programming on this web site focuses on the points of view shared between visitors like you in response to pre-recorded clips and statements, official documents, as well as links to other resources.
We wish to thank the many individuals who have made a truly significant contribution to this international project.

About DBN | Silent Genocide | Vision | Relationships | History


BIENVENIDO
Los Pueblos Indígenas y sus naciones
En relación con los objetivos del Decenio Internacional
de las Naciones Unidas de los Pueblos Indígenas del mundo (1995-2004)
Decenio Internacional de las Naciones Unidas para la Educación
sobre los Derechos Humanos (1995-2004)
Segundo Decenio Internacional de las Naciones Unidas
sobre los Pueblos Indígenas del Mundo (2005-2014)
Un Decenio para la Acción y la Dignidad

Diálogo Entre Naciones es una red interactiva y global de comunicación y un foro educativo que contribuye a través del dialogo global hacia la solución de los problemas actuales que afectan directamente la identidad, la libre determinación y la presencia de los Pueblos Indígenas en el mundo moderno.
Detras de esta iniciativa singular esta la tragedia humana del genocidio silencioso.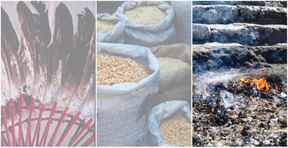 Las plumas, el Madre maíz y el copal, Iglesia de Santo Tomás,
Chichicastenango, Guatemala

A través del uso de las inovaciones tecnológicas de comunicación en apoyo al dialogo genuino y transparente, Diálogo Entre Naciones ofrece recursos complementarios a través del compartimiento de conocimientos de los instrumentos de derechos humanos existentes, los actores internacionales, sus comunidades y organizaciones, con el propósito de acrecentar el conocimiento sobre la ley internacional y los derechos de los Pueblos Indígenas.

Diálogo Entre Naciones es un storyboard de posibilidades. La programación de este sitio web enfoca sobre los puntos de vista que comparten los visitantes como usted en respuesta a los clips y las declaraciones pregrabadas, documentos oficiales, asi como también las conexiones con otros recursos.


Queremos agradecer al sin número de personas que han contribuido grandemente con este proyecto internacional.

Les invitamos a que se unan al Diálogo Global.


Información DBN | Genocidio Silencioso | Vision | Relaciones | Historia



S I T E M A P M A P A D E L S I T I O

dbn@dialoguebetweennations.com
Copyright Natalie Drache 1999