23 April 2008
MEDIA PERSPECTIVES
5th Meeting PM Session

SEVENTH SESSION
UN PERMANENT FORUM ON INDIGENOUS ISSUES
OFFICIAL WEB SITE


LISTEN TO DAILY AUDIO BROADCASTS OF THE
7TH SESSION OF THE UN PERMANENT FORUM


23 April 2008

Dr. Lilikala
Kame`Eleihiwa

Celeste McKay
Mililani Trask
Les Malezer


The dbn.tv team in Canada and Spain wishes to thank the UN Audio Library
and the Recording Room for their collaboration
in making these sessions available around the world



---
UN NEWS SERVICE - INDIGENOUS PEOPLES
UN PRESS RELEASES AND MEDIA COVERAGE
Economic and Social Council
HR/4946
23 April 2008
Permanent Forum on Indigenous Issues
5th Meeting (PM)

DUMPING OF TOXIC WASTE ON INDIGENOUS LANDS, DAMAGE FROM MINING, DEFORESTATION AMONG ISSUES, AS INDIGENOUS FORUM DISCUSSION FOCUSES ON PACIFIC REGION
Continuing its seventh annual session with a half-day discussion on the Pacific, delegates to the Permanent Forum on Indigenous Issues called for the Forum to take a more robust role in inducing other parts of the United Nations system to carry out mandates for securing the rights of the indigenous peoples in the region.

Four expert panelists began the discussion with an overview of issues facing indigenous peoples in the Pacific, including the use of indigenous lands as toxic waste sites, or as production sites for industries causing major environmental damage, such as mining and forestry. (complete Press Release available here)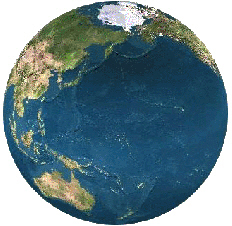 PANELISTS
Michael Dodson, Member of the Permanent Forum on Indigenous Issues from Australia; Collin D. Beck, Permanent Representative of the Solomon Islands; Tom Calma, Aboriginal and Torres Strait Islanders Social Justice Commissioner, Human Rights and Equal Opportunity Commission, Australia; and Malia Nobrega, Pacific Regional Caucus.
Mr. DODSON noted that the Pacific islands were home to a diverse range of indigenous peoples still linked to their communal land and indigenous belief systems, which formed the social, economic and political basis for their existence. However, in some countries within the region, colonial settlement and immigrants had reduced the population to a minority in their own lands -- for example, the Kanaks of New Caledonia, who made up a mere 44 per cent of the population; the Kanaka Maoli of Hawaii, 18 per cent; the Maori of New Zealand, 15 per cent; the Chamorro of Guam, 14 per cent; and the Aboriginal and Torres Strait Islander peoples of Australia, 2 per cent. The Rapa Nuia were becoming a minority in their own community, swamped by mainland migrants from Chile.

He said indigenous land and waters were being targeted by industrialized nations for dumping of toxic or radioactive wastes from industrial or military operations, often without informing residents of dangers posed. Also, ecosystems were being destroyed in the search for natural resources, for example by the phosphate mines of Nauru, Banaba and Makatea Islands, and the copper and gold mines of Ok Tedi, Panguna, Freeport and Vatukoula. However, the testing of nuclear weapons was the starkest example of environmental colonialism.
Colin D. Beck
Mr. BECK ( Solomon Islands) said his region did not get much attention with the larger economy Asian countries casting it into the shadows, but it needed attention because climate change greatly affected the region. From time immemorial, the cultures and traditions of the islands had been connected to the elements. The people relied on forests and used all their natural resources to raise revenue, and global climate change had an enormous impact on that ability.
Tom Calma
Mr. CALMA, Aboriginal and Torres Strait Islanders Social Justice Commissioner in the Human Rights and Equal Opportunity Commission of Australia, said there had been extremely limited focus on human rights in the Pacific region, particularly in areas that concerned minorities and women. Continuing, he said the islands were vulnerable to one of two alternatives as a result of global climate change, either disappearing or becoming homes to environmental refugees.


Malia Nobrega
Ms. NOBREGA, Pacific Regional Caucus, said violations of the rights of Pacific indigenous peoples by foreign super-Powers, and even their own Governments, were mounting. For example, although nuclear testing in the Pacific had officially come to an end, problems of trans-shipment, storage and dumping of nuclear wastes was still ongoing.

Turning to the effects of climate change on indigenous peoples, she said plants in the Pacific region were becoming vulnerable to heat stress and salt water incursion. Because of that, food security was fast becoming a concern. Meanwhile, hazardous wastes imported and used in their communities was proving to be hazardous to health, and had adverse effects on biodiversity, the availability of fresh water, and the sustainability of the marine environment. Groundwater was becoming polluted by pesticides, industrial chemicals, medical wastes, laboratory chemicals, timber treatment chemicals and oil.