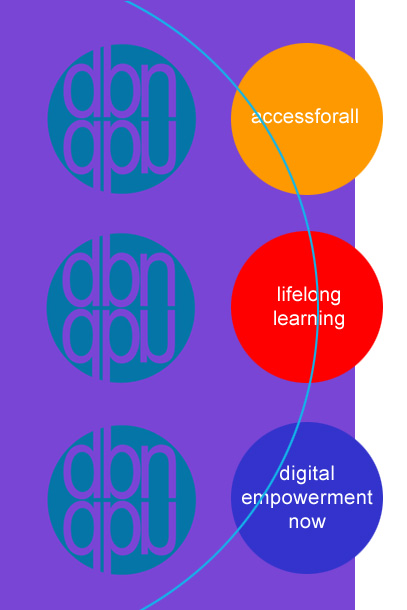 Dialogue Between Nations takes an in-depth look at various issues revolving around connectivity, digital technologies and their implication for Indigenous Peoples

access to information
access to technology
access to freedom & security

Within the section on accessforall we showcase the participation of Indigenous representatives at the World Summit on the Information Society. Issues related to identity, freedom of expression, ownership of knowledge, impact of technological advances and international cooperation raise important questions.


open learning community
mentors in electronic residence
technology-based distributed learning

In the segment on lifelonglearning, Dialogue Between Nations addresses the creation of knowledge communities and the hosting of global forums. Future activities will support the development of an Open Learning Community dedicated to strengthening relationships through multi-sector dialogue. Mentors In Electronic Residence will share their perspectives on themes addressed in the UN Permanent Forum on Indigenous Issues of key concern to communities within the context of the UN Millennium Development Goals. This area of the web site is being designed as a platform to host the Technology Based Distributed Learning (TBDL) component of Dialogue Between Nations and looks at the best practices in the field of e-learning.


advocacy
monitoring/compliance
accountability

digitalempowermentnow will examine the process of monitoring and accountability by decision makers in improving and implementing programs to sustain and improve the quality of life of Indigenous nations and peoples. It will also take into consideration successful models of conflict resolution and co-management of resources and potentially, offer consultation services and online forums with prospective partners.