Dialogue Between Nations and its Digital Broadcast Network component respect and adhere to UNESCO's goals which promote access to and free flow of information. The DBN Net Community presents dialogues on intellectual and social issues, as well as examples of the proven benefits of access and performance within the knowledge society. Our current and future activities are designed to uphold recommendations and outcomes of the United Nations World Summit on the Information Society as well as internationally agreed development goals including those contained in the UN Millennium Declaration.

Our objective rests in the concept and implementation of ACCESS FOR ALL in the following manner:
ACCESS to information sharing and knowledge building. Issues of identity, ownership of knowledge and the impact of communication technologies
ACCESS to technologies which support the survival of traditional practices within specific economic, social and cultural environments, as well as the implementation and sustainability of virtual communities through the use of information and communications resources
ACCESS to security and freedom of speech in expressing one's own situation

UNESCO COMMUNICATION AND INFORMATION PORTAL

UNITED NATIONS MILLENNIUM DECLARATION

UNITED NATIONS MILLENNIUM DEVELOPMENT GOALS

MILLENNIUM DEVELOPMENT GOALS AND INDIGENOUS PEOPLES

INDIGENOUS PEOPLES' MILLENNIUM CONFERENCE STATEMENT





THE WORLD SUMMIT ON THE INFORMATION SOCIETY
The first phase of the World Summit on the Information Society (WSIS) took place in Geneva from December 10 to 12, 2003. One of the civil society groups identified as important stakeholders is Indigenous Peoples.

The Global Forum on Indigenous Peoples and the Information Society (GFIPIS), a four-day event held immediately prior to the WSIS, produced a formal Declaration of Indigenous Peoples on the Information Society and a Programme of Action.

Indigenous people called on the United Nations member states and agencies to put information and communications technologies (ICTs) into the service of economic and social development in their communities around the world.

Under the umbrella of the United Nations Permanent Forum on Indigenous Issues (UNPFII), a large delegation of Indigenous experts and other consultants set in motion an agenda seeking to create solutions that will help Indigenous Peoples move forward in meaningful ways.

The second phase of the WSIS will take place in Tunis in 2005. Looking ahead to that process, and in response to the official Declaration of Principles, Ole Henrik Magga of the Permanent Forum on Indigenous Issues re-iterated the need to ensure that further gains for Indigenous Peoples are made. He said that the main barriers are resources, infrastructure, capacity building and access.

"Indigenous peoples ask for inclusion in this revolution on their own terms as equal players, for they believe that they have much to offer the rest of the world in terms of new thinking and approaches to the great possibilities of this new age".




SLIDE PRESENTATION

Indigenous Peoples: Connectivity Initiatives in the Americas
in Relation to the Outcomes
of the World Summit on the Information Society
Geneva 2003

Author: Natalie Drache
Producer - Dialogue Between Nations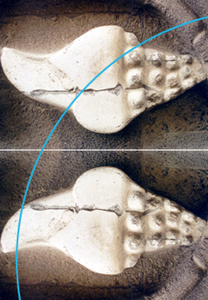 RESEARCH PAPER

Virtual Educa
Fifth International Conference on Education, Professional Development
and Information Technologies

Theme: Cooperation for development and technology in the field
of professional training: community learning centres, rural connectivity

NEW TECHNOLOGIES IN THE INFORMATION SOCIETY:
EDUCATION IN THE AGE OF GLOBALIZATION
Fórum Universal de las Culturas, Barcelona
June 16-18, 2004
ADDITIONAL LINKS:

UNESCO and the World Summit on the Information Society (WSIS)

World Summit on the Information Society (WSIS)

Global Forum on Indigenous Peoples and the Information Society (GFIPIS)

Road to Tunis (WSIS 2005)

United Nations Permanent Forum on Indigenous Issues (PFII)